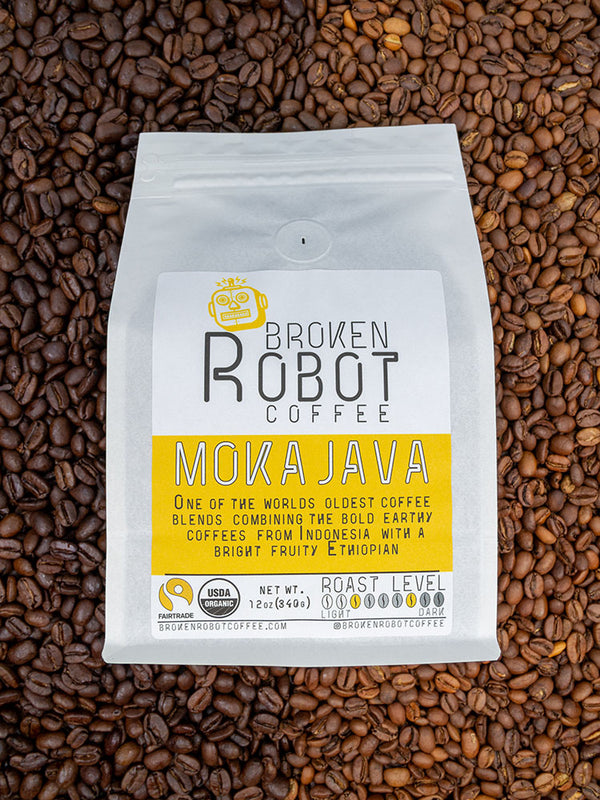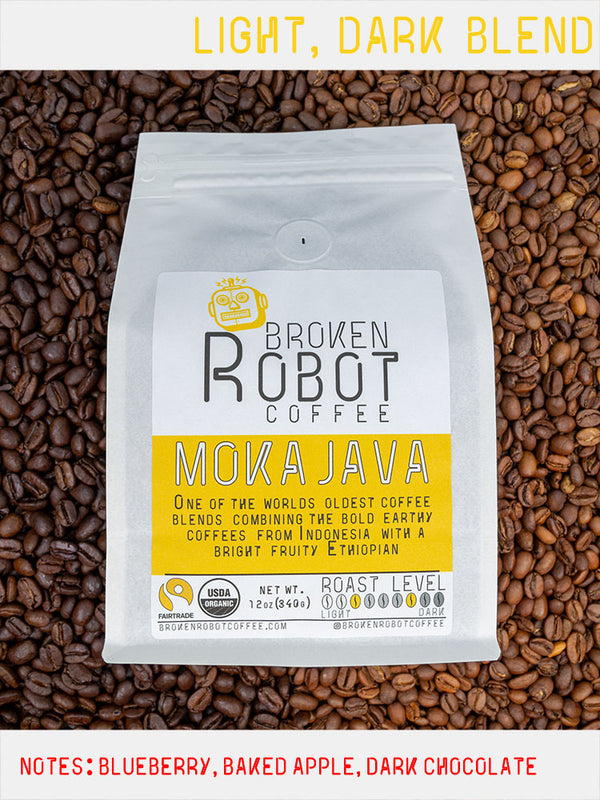 Our Moka Java, combining Light

,

 

&

Dark Roast Organic Fair Trade Coffees is known
 as the world's oldest coffee blend. We pair the bold earthy coffees of Indonesia with the bright fruity sweetness of an Ethiopian coffee,

 & tastes of Blueberry, 

Baked Apple

, &

Dark Chocolate

.
This coffee is served & sold daily at two of the best coffee shops in Portland, crafted by one of the best coffee roasters in Portland.
FREE SHIPPING ON ALL ORDERS!
GET A DISCOUNT WITH OUR COFFEE BEAN SUBSCRIPTION!

10% OFF COFFEE ORDERS OF $40 OR MORE (EXCLUDES SUBSCRIPTION)

ORDERS PLACED BEFORE 12PM MON-FRI USUALLY SHIP THAT DAY, SOMETIMES EVEN ON SATURDAYS!